Premier League Icons: Nwankwo Kanu
NWANKWO KANU
Games/Goals
Arsenal: 119/30
West Brom: 53/7
Portsmouth: 101/17
Premier League titles (2): 2001/02, 2003/04
Kanu is perhaps best remembered for his six seasons at Arsenal, but he in fact played more games for other teams and would spend a further six years plying his trade in the Premier League.
The Nigerian star was elegant with skill in abundance and was the type of player who could conjure a little piece of magic out of nothing.
He joined The Gunners from Inter Milan for £4.15-million in 1999 having previously come through the famed Ajax Amsterdam system. He had struggled in Italy and his career needed to be revived.
Kanu found the right home as Arsene Wenger's Arsenal played perfectly to his talents, with perhaps his finest moment in a Gunners shirt his 15-minute hattrick against Chelsea that won his side the game from 2-0 down and showcased all of his vision and technical ability.
He claimed league titles with the side in 2001/02 and 2003/04, playing his part in the 'Invincibles' campaign in which the north London club went through the entire season unbeaten, still a unique Premier League achievement.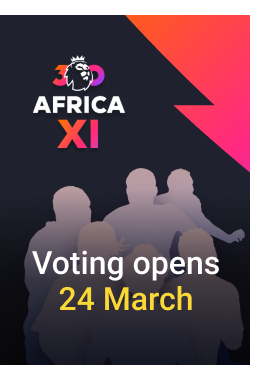 He left the club after that campaign to join West Brom on a free transfer, helping the promoted side to avoid relegation. The following season he netted to help The Hawthorns side beat his old club Arsenal.
Kanu was already 30 when he joined Portsmouth but would go on to play for six seasons with the team, the first four of them in the Premier League.
He finished top scorer for the club in his first campaign and then netted the winner in the FA Cup final against Cardiff City, earning him a third winners' medal after two with Arsenal.
His career was perhaps even more remarkable given that he was born with a congenital heart defect, for which he had an operation in 1996, but it remained a worry throughout his time in the game.