Jay Jay Okocha - so good they named him twice
football
09 March 2023 04:50
| © SuperSport
JAY-JAY OKOCHA
Games/Goals
Bolton Wanderers: 124/14
Premier League titles (0): None
Nigeria star Okocha had already turned out for some top teams when he signed for Bolton Wanderers as a free agent ahead of the 2002/03 campaign.
He had been a Super Eagles player for nine years and had played for German Bundesliga side Eintracht Frankfurt, Turkish giants Fenerbahçe and Ligue 1 club Paris Saint-Germain, still a big name even if this was before their cash injection from Qatar.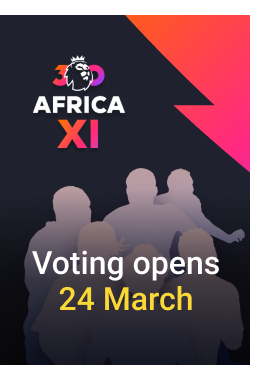 Bolton brought him in on the back of his showing at the 2002 World Cup and turned out to be one of their best ever signings and, pound for pound, one of the greatest in Premier League history considering he cost nothing.
He would make 124 appearances over four seasons, scoring 14 goals and 11 assists. His dazzling footwork, vision and eye for the spectacular made him a cult favourite at Wanderers, leading to the club to print t-shirts that said: "Jay-Jay – so good they named him twice".   
He was, all through his time, a crowd pleaser, not least when he scored a 40-yard screamer against West Ham United that was later voted Bolton's best ever Premier League goal.
Okocha captained Wanderers, including to the League Cup final in 2004 when they lost to Middlesbrough, and in 2017 was voted the club's best player to have featured at their University of Bolton Stadium home. He left for Qatar SC in 2006.
He is the uncle of current Everton and Super Eagles star Alex Iwobi.