Mark Gleeson's Top 10 African Premier League moments
football
06 March 2023 12:11
| © Mzansi Football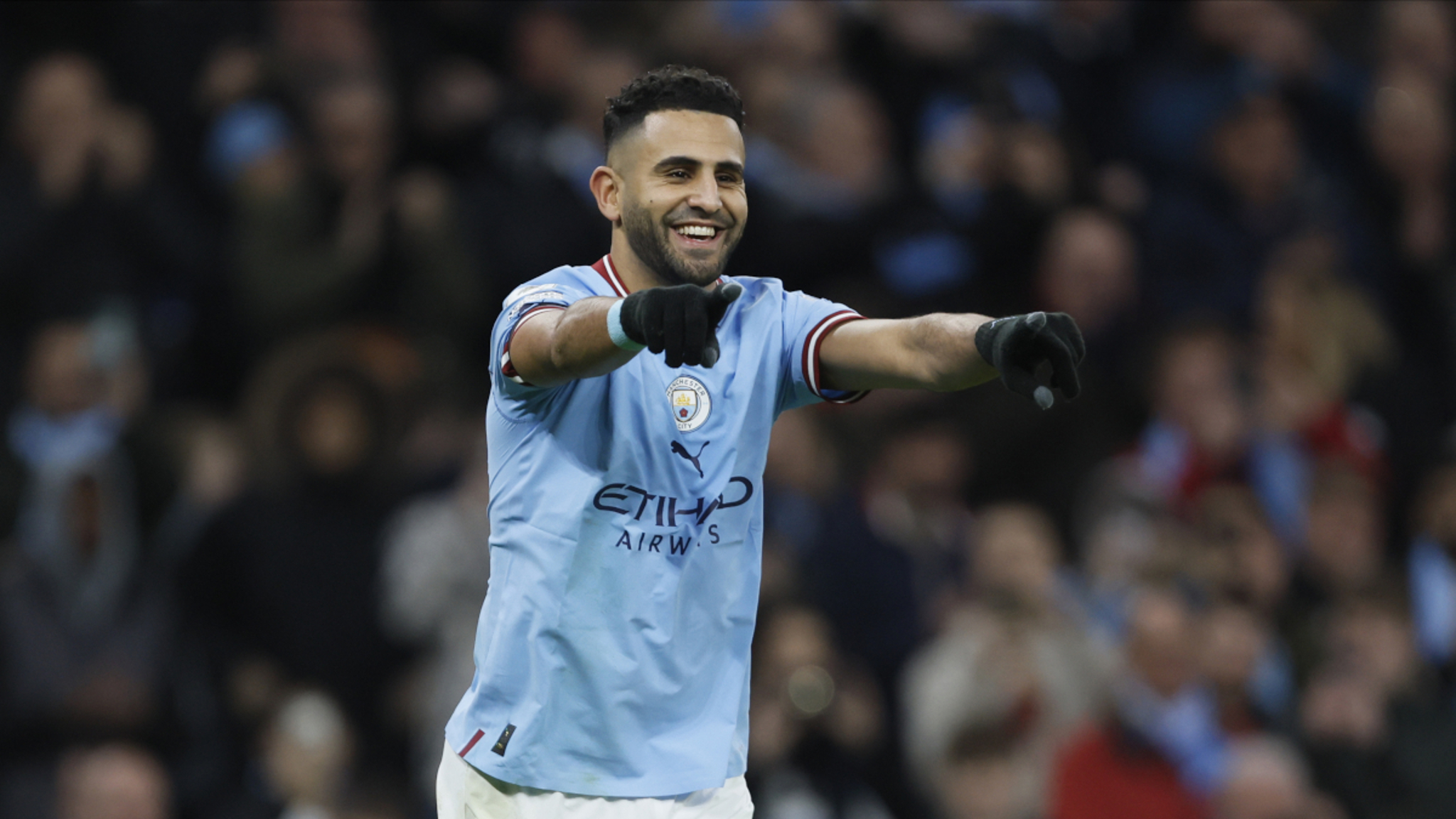 Mark Gleeson is a legendary journalist and broadcaster, and has been at every World Cup since 1986! No one knows African football like the big man, and here he gives us his Top 10 favourite PL memories that players from this continent have provided him over the years. Enjoy!
Riyad Mahrez and the fairytale title
It is the great allure of sport that there is always a chance for underdog to triumph over the favourite and when it happens it is among the sweetest experiences. None more so than the 2015-16 Premier League season when Leicester City were unexpected champions.
They have been 5,000-1 outsiders at the bookmakers to become champions but swept to the title in a glory-filled campaign with Riyad Mahrez proving their pivotal player. The Algerian international was named as the Players' Player of the Season after his exploits in scoring 17 goals and missing only one game.
Peter Ndlovu becomes the first African to score a Premier League goal
It is made even more poignant these days by the fact that Peter Ndlovu is intimately involved in South African football as the team manager of the Mamelodi Sundowns team, but he also holds a piece of Premier League history.
Then still a teenager, the former Zimbabwe international became the first African to score in the rebranded English topflight, netting for Coventry City in a 2-1 win at Sheffield Wednesday on September 2, 1992. "It's very special when you've started something for African players to come after me," he says.
Double African force
Egyptian superstar Mohamed Salah top scored with 19 Premier League goals and his Senegalese teammate Sadio Mane got 18 as Liverpool won the title in 2019-2020. The African duo were mainstays of the success which came despite a halt in proceedings for the COVID-19 pandemic.
It was Liverpool's 19th league title but the first since 1989–90 and the first during the Premier League era with the African contribution massive. Both players have won the African Footballer of the Year title on the back of their achievements for the Reds in English football.
Shaun Bartlett's Goal of the Season
The ball came over the Bafana Bafana goal ace's shoulder in the left channel as Charlton were already 1-0 up on Leicester City at the Valley. "My first thought was to strike it and see what happens," he recalls. "You have to go with your first thought. If your first thought is to strike it, then do it.
Do not hesitate or doubt yourself. Nine times out of 10 that would hit someone behind the goal but this time it came off perfectly, the contact, the power and the direction." It was chosen the 2000-01 Premier League Goal of the Season.
Lucas Radebe goes in goal
Rarely does a manager not include a reserve goalkeeper on the bench but this was the case when Leeds United took on the title-bound Manchester United in the Premier League in 1996. But Howard Wilkinson' gamble looked to have backfired after 17 minutes when Mark Beeney was sent off.
"I was on the bench as a sub and suddenly a jersey and pair of gloves was thrown at me," recalls Radebe. "I remember Phil [Masinga] sitting there with his head in his hands."
Looking confident and assured, the Bafana Bafana defender thwarted the likes of Ryan Giggs, Brian McClair and Andy Cole for some 50 minutes, gaining cult status among the Leeds fans, before Roy Keane beat him with a low shot to give the Red Devils a victory.
Yaya helps City to their first title
Sergio Aguero's championship-winning goal for Manchester City in 2012 is the abiding memory from the club's first Premier League title, netted with time about to run out in their end of season clash against Queens Park Rangers.
It allowed them to dramatic pip Manchester United, whose manager Alex Ferguson had vowed they would never win a title in his lifetime and dismissed them as 'noisy neighbours'. Not forgotten amid the headline performance that the Argentine delivered was the midfield contribution from Yaya Toure, the Ivorian who would go onto become a club legend having earlier that season set a new Premier League record for most passes attempted (168) and most completed (157) in a single match.
Benni second to Drogba in goals race
Bafana Bafana's record scorer Benni McCarthy's goals knocked Manchester United out of the Champions League and brought him to the attention of English clubs and it was Blackburn Rovers who signed him for 2.5-million pounds from FC Porto in 2006.
He finished second top scorer in the Premier League in 2006–07 with 18 league goals, as well as 24 in all competitions, pipped by the performance of Didier Drogba, who scored 20 league goals for Chelsea. It was a first ever African one-two in the Premier League scoring charts, although it has since been bettered in 2018-19 when Sadio Mane, Mohammed Salah and Pierre-Emerick Aubameyang, then at Arsenal, all tied top with 22 goals each.
'What a stunning goal'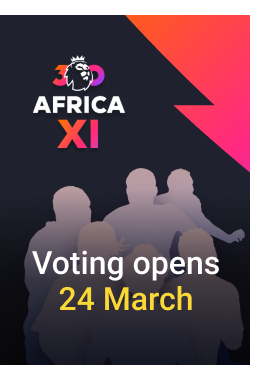 The television commentator could not stop waxing lyrical for one of the greatest Premier League goals of all time. Ghana's Tony Yeboah had been a Bundesliga star but lit up the scene in England when he signed for Leeds United, scoring liberally and none better than the volleyed effort against Liverpool in the 1995-96 season.
Tony Dorigo played in a long pass from the wing, Rodney Wallace chested it back to Yeboah and, from well outside the penalty-box, he volleyed it into the back of the net. Ironically, that year it was his strike versus Wimbledon that won him the Goal of the Season award, but the one against Liverpool was special. Yeboah only spent two-and-a-half years in the Premier League but managed to score 32 goals in 66 matches, including three hat-tricks for the Yorkshire club.
The comeback kid
Arsenal were trailing 2-0 to Chelsea at Stamford Bridge in the 1999-2000 season when Nigerian's lanky magician Nwankwo Kanu weaved an extraordinary spell and etched his name into Arsenal history as his remarkable hat-trick managed to single-handedly turn the game around.
It all came in the final 15 minutes as Kanu intercepted a Marc Overmars shot and toe poked it into the bottom corner to make it 2-1. He then fired in at the near post with seven minutes left, again at the end of an assist from the Dutch international. The winner was outrageous, as he took the ball around goalkeeper Ed de Goey on the byline before sending a shot arcing improbably into the far top corner.
So good they named him twice
Bolton Wanderers fans had never seen anything like it, nor likely will again. The dazzling footwork of Austin 'Jay-Jay' Okocha had them mesmerised in the north-west in what proved a bargain buy on a free transfer from Paris St Germain. His highlight was a winning goal against West Ham in 2003 at a time when both clubs were desperately seeking points to get away from the relegation places.
It came after 38 minutes as Okocha received a pass from teammate Ivan Campos in his own half and raced forward before unleashing a 40-yard belter past English goalkeeper David James to ensure a vital haul of points.