Good learnings for Springbok Women in win over Kenya
rugby
17 September 2023 10:35
| © SuperSport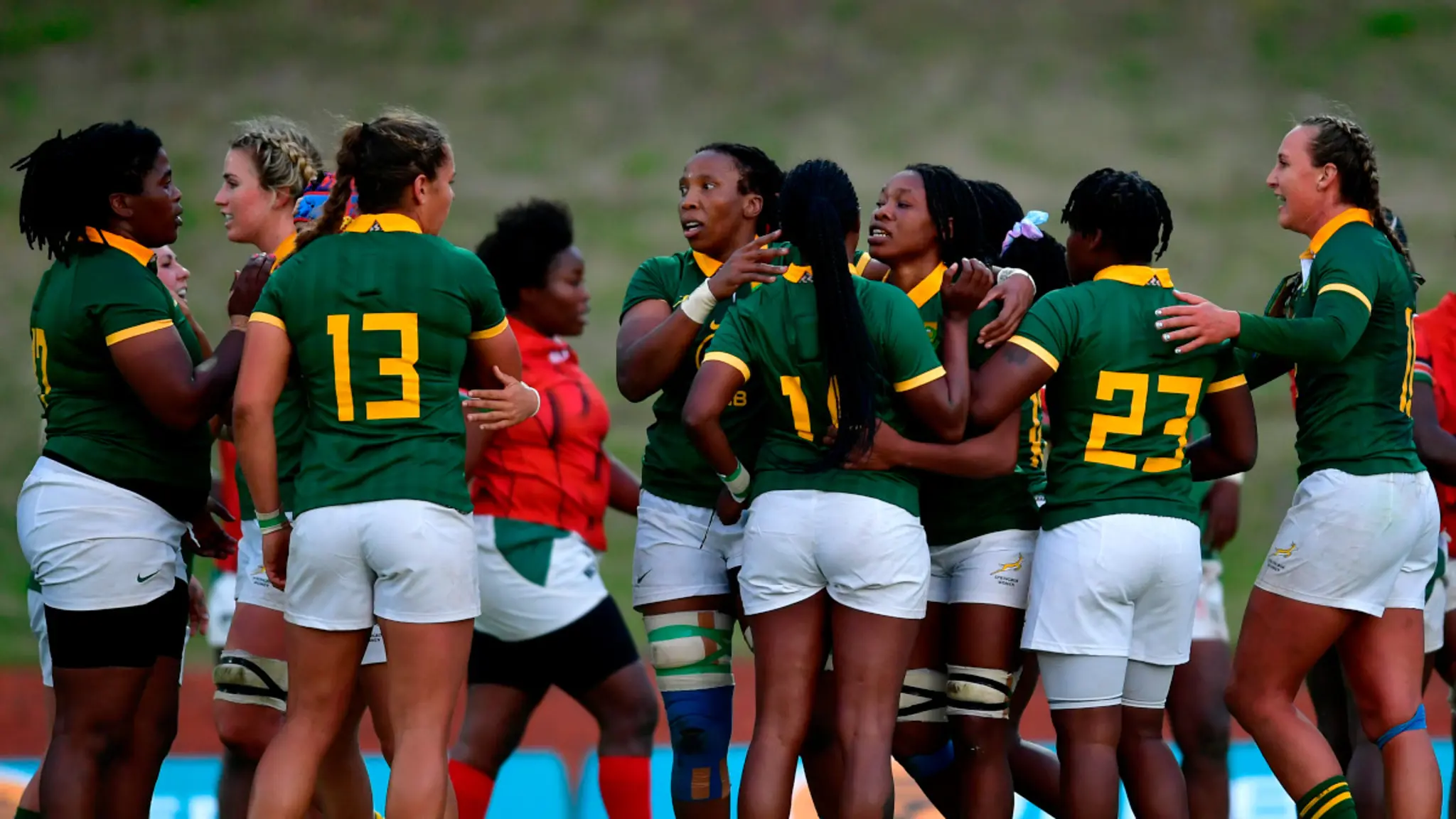 The Springbok Women learned some valuable lessons in their 77-12 victory over the Kenya Lionesses, with the knowledge that test match rugby requires patience as one of the key learnings from the match.

That is the view of Springbok Women interim head coach Louis Koen after his side scored 13 tries in their impressive win over their African opponents at the University of Western Cape in Bellville on Saturday.
After leading by 24-12 at the break, the Springbok Women raced away in the second half and for Koen, much of that had to do with their first-half effort.
"This was a typical test match – it was physical and hard and we had to chip away at Kenya," said Koen.
"I said to the players that we cannot expect a wall to fall down with one blow, but it will fall if you chip away repeatedly and that is how it panned out."
Koen said the Kenyans did well to rally in the second part of the first half, but once the South Africans reverted to their power game, they reaped the rewards.
"Credit to Kenya, who refused to lie down and started dominating collisions in that second part of the first half," said Koen.
"Once we reverted to pummelling the wall, the result was there for all to see. We had to earn the right to go wide and did so very well in the latter stages of the match."
PROMISING PROGRESS
For the coach, the progress curve is promising: "We are without a number of players that played in the Africa Cup, so there were a lot of new faces. Credit to them for stepping up and credit to the regular squad for integrating them so well into the structures.
"I think the good work of our assistant coaches, Laurian Johannes-Haupt and Franzel September, over the last couple of weeks is really showing now, as well as the impact of our conditioning and wrestling sessions. We are on track for the WXV tournament in October."
Koen thanked the crowd who came out to watch the team play: "We want to inspire young girls to take up the game and it was heart-warming to see the enthusiasm amongst them at the game. We are hoping to build on that in the next couple of weeks and enjoy good support once the WXV starts."
The Springbok Women will play in a training match against the San Clemente Rhinos on Tuesday and, following that match at False Bay Rugby Club, they will face an array of international stars when they take on the Barbarians at Athlone Stadium on Saturday.