Chinese tennis star Peng Shuai: A timeline
tennis
16 September 2023 05:17
| © AFP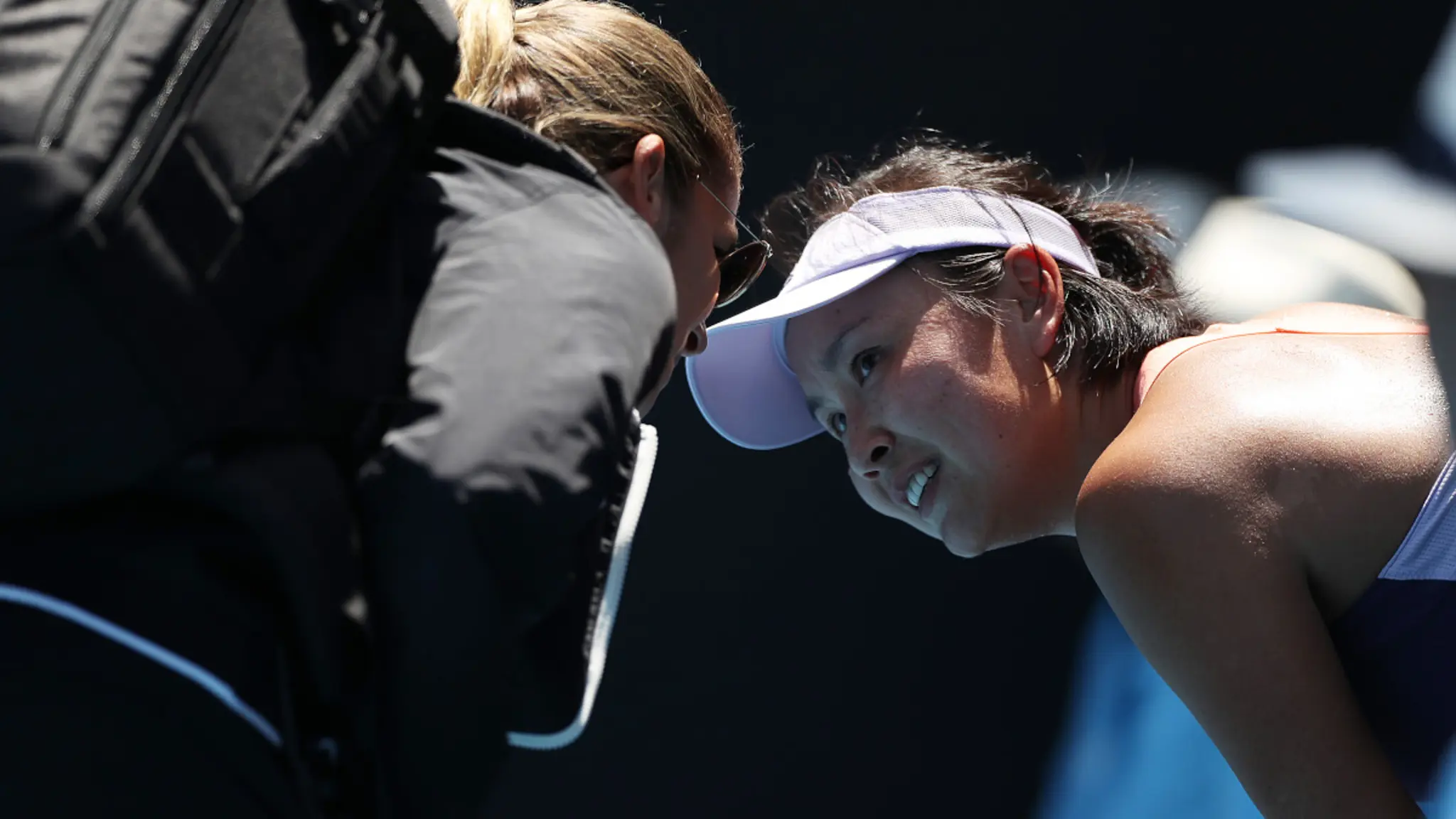 Women's tennis is returning to China with a tournament in Guangzhou starting on Monday, less than two years after the Women's Tennis Association (WTA) vowed to boycott the country over concerns about player Peng Shuai.
Here is how the saga unfolded:
THE ALLEGATION
On November 2, 2021, Peng said she had been sexually assaulted by former vice premier Zhang Gaoli, in a post on social media platform Weibo.
Peng said the married politician, 39 years her senior, had "forced" her into sex during an on-off relationship spanning several years.
Zhang never responded publicly.
Peng's post was soon deleted, but not before social media users took screenshots. Those were censored on China's heavily vetted Internet.
The screenshots were reposted to Twitter -- the social platform now known as X, which is banned in China -- allowing it to reach a worldwide audience.
DISAPPEARANCE, OUTRAGE
After her initial Weibo post, Peng disappeared from public view for several weeks, prompting global concern.
#WhereIsPengShuai began to gain traction on social media, with tennis players past and present using the hashtag to voice concern for her safety.
Four-time Grand Slam champion Naomi Osaka wrote that she was "in shock". Tennis great Serena Williams said she was "devastated and shocked", and called for an investigation.
The WTA called for Peng's allegations to "be investigated fully, fairly, transparently and without censorship".
As the outcry grew, White House spokeswoman Jen Psaki said the Biden administration wanted China to "provide independent, verifiable proof" of Peng's whereabouts. The United Nations also weighed in.
After staying silent, the Chinese foreign ministry said the case was being "maliciously hyped up".
'EVERYTHING IS FINE'
On November 17, China's state-run CGTN published a screenshot on Twitter of an email it alleged was from Peng to the WTA in which she claimed her accusations were "not true" and "everything is fine".
Doubts were quickly flagged about the awkward language and a cursor visible in the screenshot.
WTA chief Steve Simon said it "only raises my concerns".
Later in November, official photos of a Beijing tennis tournament showed Peng among the guests. She participated the same day in a 30-minute video call with Thomas Bach, head of the International Olympic Committee.
The IOC said after the call that Peng was safe, and that it hoped her privacy would be respected.
BOYCOTT
On December 1, 2021, the WTA said it was suspending all tournaments in China, including Hong Kong, over continued concerns about Peng's safety.
Simon said the organisation had "no choice" until Beijing responded to its calls for a transparent investigation into Peng's allegations.
Beijing in turn hit back against the "politicisation" of sport.
The WTA's suspension was largely symbolic with international sporting events in China already mostly cancelled due to the Covid-19 pandemic.
In February 2022, Peng met with the IOC's Bach on the sidelines of the Beijing Winter Olympics.
She also conducted an interview with the L'Equipe sports daily, accompanied by the head of the Chinese Olympic Committee, in which she said she had never disappeared and denied any sexual assault.
WTA RECONSIDERS
In January this year, the WTA issued a statement demanding a "private" meeting with Peng, saying "a return to the region will require a resolution to the Peng Shuai situation".
The sporting body said it would continue to "hold firm" on its stand but that it was hoping to once again operate events in China.
Then, on 13 April, the WTA announced that tournaments would return to China in September, even though Peng's situation "has shown no sign of changing".
"We have concluded we will never fully secure those goals, and it will be our players and tournaments who ultimately will be paying an extraordinary price for their sacrifices," the organisation said.
The WTA will stage its first Chinese tournament in nearly four years from 18 to 23 September in the southern metropolis of Guangzhou.