Tuks netball finish season on a high
netball
19 September 2023 12:46
| © SuperSport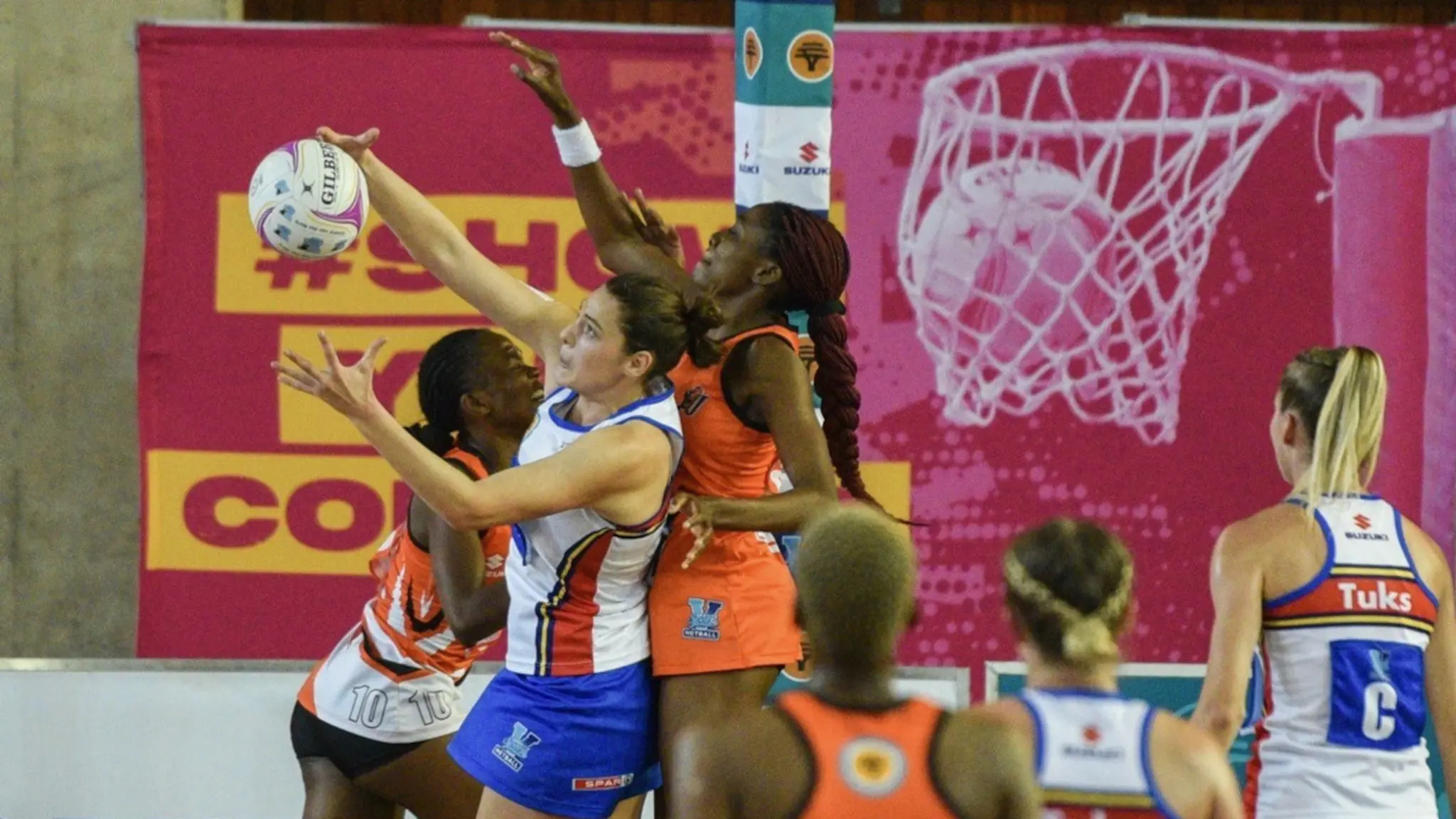 Jenny van Dyk says it takes hard work and consistency to finish a tournament unbeaten. The van Dyk-led University of Pretoria won their third Varsity Netball tournament in a thrilling final against provincial rivals says it takes hard work and consistency to finish a tournament unbeaten. The van Dyk-led University of Pretoria won their third Varsity Netball tournament in a thrilling final against provincial rivals, the University of Johannesburg.
It had to take extra time to decide the winners for this year, which Tuks won 63-61. They are now the second most successful team in the Varsity Netball competition after the University of Free State who have been champions four times.
UP-Tuks finished on top of the group standings by the end of the round robin round, collecting 28 points in their seven matches. Their final against the Orange Army, was Tuks' sixth since the competition was established in 2013. Van Dyk had previously led the university to the goal medal in the 2017 and 2019 editions.
That champion feeling...

Congratulations @TuksSport on being crowned Varsity Netball 2023 champions 🏆. #ShowYourColours for the Stripe Generation! pic.twitter.com/ix8KKVHB8h — Varsity Netball (@VarsityNetball) September 19, 2023
The former Gauteng Jaguars coach says getting the third star is something quite special to her.
"Getting a third win, unbeaten in the series into the final, is something special. I don't think people understand how much hard work these players put in. It's actually quite personal, it's not something you just do. The players see me more than they do their parents and at the end of the day, it makes a huge difference for us. It just shows that it is a step in the right direction and that what we are doing is working. It just gives me more fire and the energy to want to do it more," explains van Dyk.
She says she is pleased with the team's improvement after finishing fifth in the 2022 edition, which saw them missing out on the semifinals.
"Last year was a definite roller coaster. This year started well, we had our first set of intervarsity and played all the teams and by then they showed me a lot of promise and it gave us the confidence to work even harder. Through the USSA, we lost only against Maties, twice and knew that six point gap was something we wanted to close. When we came back from USSA we sat down as a group and discussed in detail how we were going to close down that six goal gap. And not only close the gap but dominate.
You can't simulate things like this, playing in extra time in the finals in a full stadium, that is what payers need. They need to feel that pressure, make mistakes, and perform under that pressure in order to set them up for South Africa as well. What a great tournament for them. It has been quite a consistent year for us and I think it is still going up. It's almost as if we haven't reached our peak but they will have a rest now and in a few weeks' time they will go to the (Spar) Nationals, they will perform there as well," she says.
Rising star, Phophi Nematangari, who was voted Player's Player of the Tournament was one of the critical players in the final. Although she is not the conventional goal defence, Nematangari gave a brilliant performance and van Dyk says she is quite the team player.
"She is just a specialist in the goal defence position. Look, my plan was not to put her on goal defence. When I recruited her for Tuks she actually played at goal attack, centre, and wing defence at school. I actually wanted to move her to the midcourt because of her height but then you look at the Jamaican defenders and goal defence, a lot of them are short as well but it doesn't mean they don't get the job done. Yes, we understand that it does leave us with a few areas that we need to be a bit more aware of but she has just been going through it.
Last year I knew, 'give the girl game time, and this year she will perform out of her skin' and she has proven me right. She knows there is trust in her and that we back her. You should just see her at training, she is just a formidable young lady. She has so much passion and enthusiasm. She just does everything for her team, you can't go wrong with those qualities," she says.
Van Dyk has been selected as one of the coaches that will tour with the Spar Proteas to Australia and England, part of the journey to find the next coach to take over from Norma Plummer, whose contract with Netball South Africa comes to an end soon. South Africa will play the World Cup winning Australian Diamonds in a three match series in October. She says being part of the South African delegate will give her the needed experience when she takes the Baby Spar Proteas to the Under-21 World Cup qualifiers next March.
"I just want to soak in everything, learn as much as possible about the behind the scenes things. All the small things, the way they operate, the way they set things up, how they put everything together in order to create a professional environment for our players. I think that is the area where I lack, where I have not gotten enough exposure and experience. We have been to camps and I have sat on the bench once before but that is not enough experience for me, I am looking forward to just feeling that elite level," she says.