Van Dyk yearning for third gold
netball
15 September 2023 12:44
| © SuperSport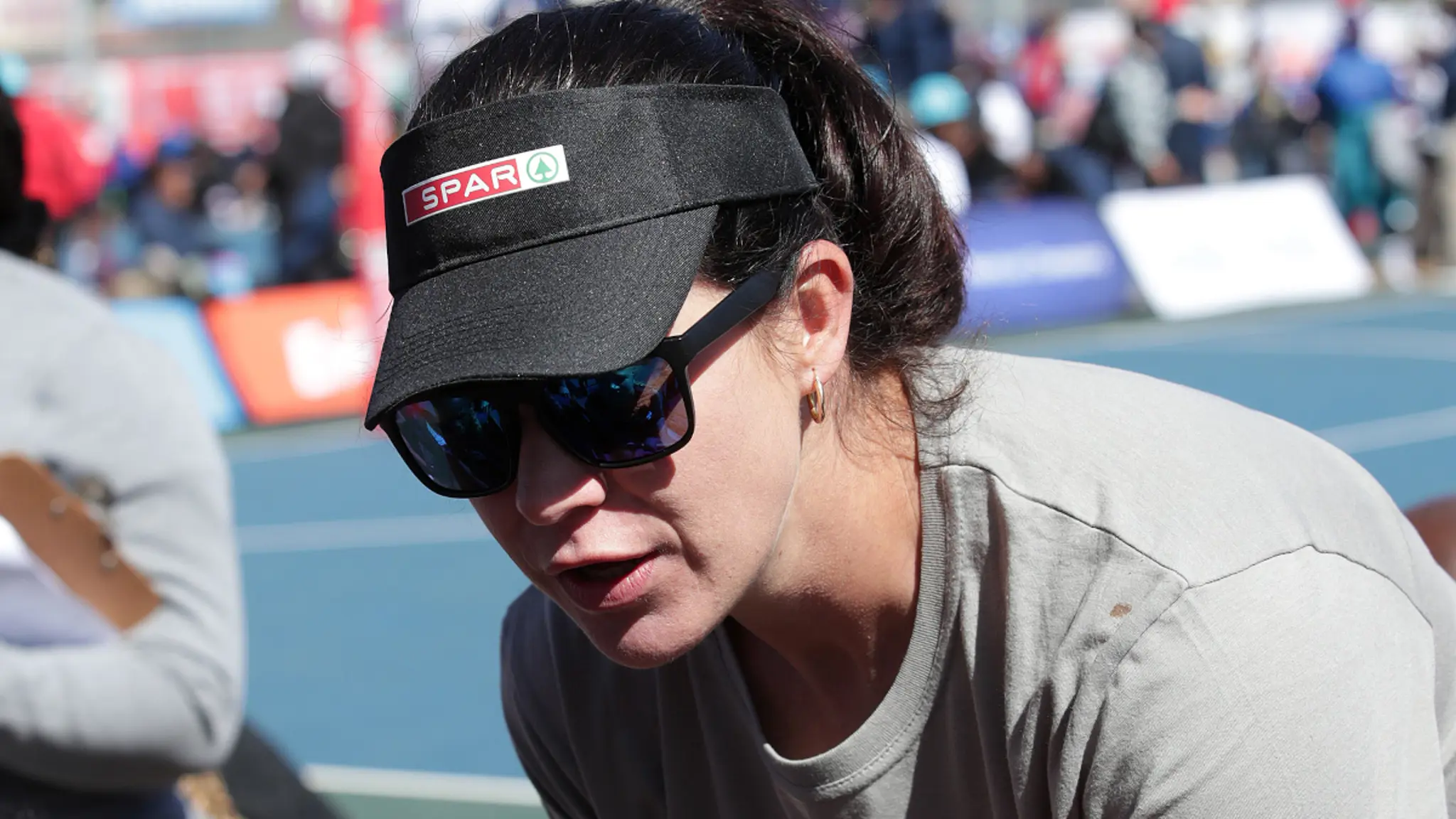 University of Pretoria coach, Jenny van Dyk says they would like to finish the season on a high. UP-Tuks will be playing in their sixth final of the Varsity Netball tournament when they host the University of Johannesburg at the Tuks Rembrandt Hall on Monday.
Van Dyk has already led the team to two titles, they took their first gold medal in 2017 and earned their second star in the 2019 season.
Tuks has had a fantastic season as they are the only undefeated team in this year's campaign. This is a huge improvement by Tshwane after they only managed to take the fifth place position in last year's competition.
Should Tuks become victorious, they will be the second most successful team in the Varsity Netball competition after the University of Free State who have been champions four times.
Walking into the final like...

Still unbeaten.#ShowYourColours for @TuksSport who are through to the Varsity Netball final after beating defending champs Maties 61-33 in the semi's.

Match report here - https://t.co/7mMV5RI1xr pic.twitter.com/YYhJTk9H3B — Varsity Netball (@VarsityNetball) September 12, 2023
"I think on the one side it is familiar territory for us. This is where we come to light, this is where we really get the energy to perform the way we want. On the other side, the pressure but not external pressure. The pressure we put on ourselves to really come to light and to play the standard that we have been pushing the entire season. This is our last game and we want to finish on a high note, we want to really show the quality, to ourselves more than what it is about the people around us," she says.
Tuks will be counting on the Stripe Nation to back them but van Dyk says home ground advantage is more than just about the people that cheer for them in the stands.
"Home ground advantage is something we spoke about from the very start, it was going to be important for us. It lowers the travel load, it gives you more time to get more sessions, for you to prepare. Home advantage is not just in the supporters but also in the preparations and recovery. I think recovery is going to be key in a game like this," she says.
'A FINAL IS ALWAYS TOUGH'
Van Dyk says they are not about taking the second position again, after having walked away with three silver medals in the past. She says it's about time that they finally get they win the title for the third time.
"I think the third star has been long overdue, a few years that we made it (into the final) we really wanted it. For us is not just ticking the boxes, knowing what we are doing here is a step in the right direction. I think a lot of people say sport builds character and it is supposed to. It is more about the people than it is about the sport but at the end of the day as the netball coach, my job is to coach netball. My job is to give you a plan and prepare for the netball match, eventually, I will develop you as a player as well. Eventually, we will become great humans and great leaders in the future but everybody needs to be able to do their jobs on the day," she says.
The former Botswana senior national coach understands that although the Orange Army will be playing in their first ever final, the game won't be a one sided affair.
She says she has been impressed with what the Johannesburg side has been able to do with their team in the last few years.
UJ reached the top four for the first time last year and have gone a step further by reaching the final.
"It doesn't matter how you look at it, a final is always tough. Congratulations to them (for reaching the final), it's actually fantastic. I am so proud of Bongi (Msomi) and what she has done with that group of players. They have really excelled in their programme at UJ. We are actually looking forward to it. We don't expect an easy one with our girls, we want to win when that team is playing at their best. When they are playing their best combinations and everything is going their way, if we can get a win out of that, we really deserve to be the champions. We don't expect an easy match, I think it's going to be a fantastic display of netball. I think it's going to be highly competitive and that is exactly what we want," she says.
With five finals down, Van Dyk says playing in high pressure matches brings the best out of her players. She says the experience in those kinds of matches is incomparable and can't be earned any other way.
"We chase the experience and exposure that comes with playing in semis and finals. That type of pressure, you can't simulate it. You can't simulate the pressure of semis and finals, once get into those semis and finals the available experience that you build up gives you that BMT (big match temperament) when you really need it. That is obviously why it is such an important part for me to push for semis and finals and to play in those big games. Big games give you a big mindset and a big match temperament," she explains.