De Klerk credits partnership with Tryon for solid performance in SA win
cricket
24 September 2023 15:00
| © MWP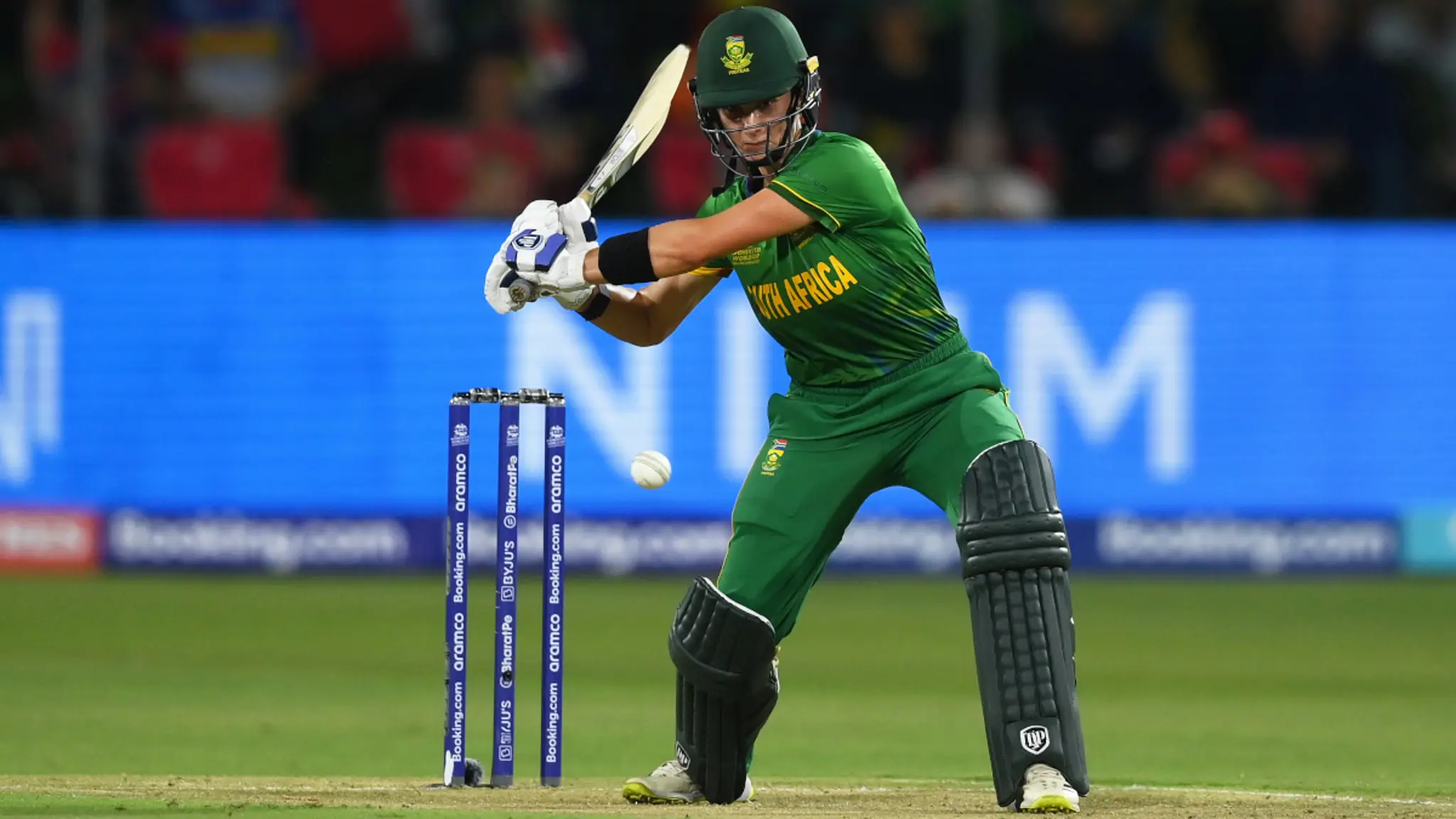 Nadine de Klerk continued her stellar form from the Pakistan tour with her match-winning performance in South Africa's four-wicket victory over New Zealand at the JB Marks Oval in Potchefstroom in the first of three ODIs.
Together with Chloe Tryon (71), De Klerk scored 124 for the sixth wicket with her contribution 58 of 77 balls.
She also took 2-34 in nine overs and was deservedly named player of the match.
The allrounder was delighted with the result.
"It was great to get back with Chloe who was missed in Pakistan and to put up a match-winning partnership was great. She makes it look easy. She came out from ball one and struck it absolutely beautifully. It took a lot of pressure off me, I could just go about my business and it was a game-changing innings of hers."
Protea captain Laura Wolvaardt, who contributed 50 with the bat, echoed De Klerk's sentiments.
"I think that finish was incredible, that 120 partnership was great after the trouble we found ourselves in. It looked like Chloe was batting on a different wicket than everyone else and Nadine did amazing to stay with her.
"Nadine's been playing incredible cricket. I'm really excited to see what the future holds for her, she's just such a talented player with the bat and the ball. She just always offers something in every single game and I'm proud of her."
White Ferns captain Sophie Devine said credit must be given to South Africa for the way they played.
"I think the fact that we were three down in the power play for not that many and to make it to [230] was a great effort by us. Credit to South Africa, they batted well, we put them under pressure but I think we didn't do it for long enough. Chloe and Nadine showed that once they're in, they cashed in, so well done to them.
"We need to really improve for the second ODI. We've got a couple of days to refresh and to review what's just happened here. There's still plenty of positives to work with."
The second ODI is on Thursday at the Pietermaritzburg Oval and the third next Sunday at the Kingsmead Stadium in Durban.