Mapi Leon, Patri Guijarro leaving Spain women's squad despite deal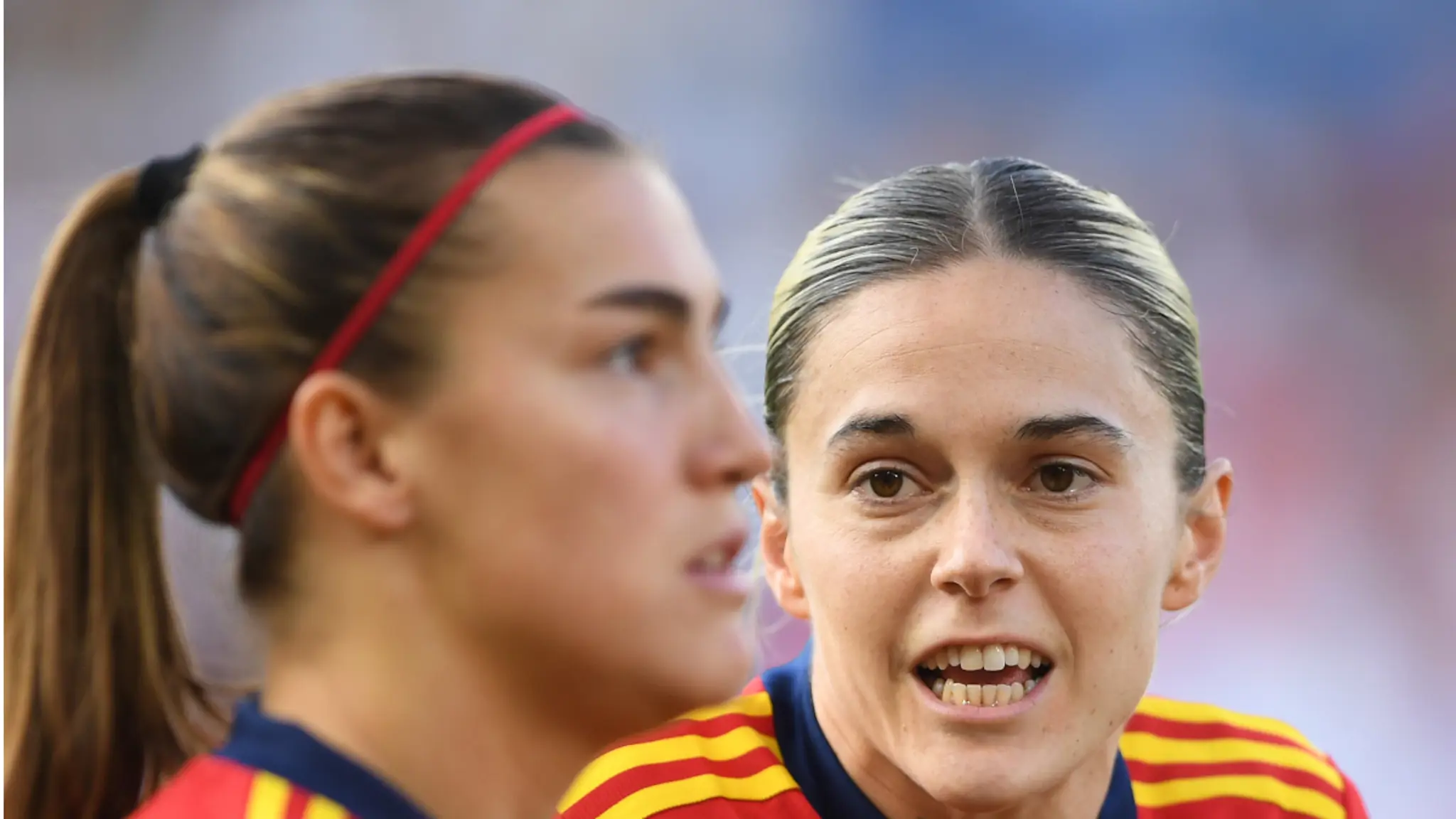 Spain players Mapi Leon and Patri Guijarro said they were leaving the women's national team training camp on Wednesday, despite a deal with the Spanish government and the football federation (RFEF) to satisfy the squad's demands.
Both played no part in Spain's triumphant Women's World Cup campaign because of a protest against the RFEF and are the only two players of the 23-woman squad named by new coach Montse Tome who are departing before the upcoming Nations League matches.
Leon and Guijarro were among 15 players who went on strike before the World Cup in protest at the methods of then-national coach Jorge Vilda and other issues with the federation.
Unlike many of the others, they did not change their stance before the competition in Australia and New Zealand.
"It's a reality that the situation for me and for Patri is different to the rest of our teammates. We already knew this was not the right way to return, and we are not in the right state," Barcelona defender Leon told reporters.
"We are content because the truth is that changes are being made, and in this we are giving full support to our teammates."
Guijarro said: "They are working on the changes and of course we are with our teammates, but it's true that it's a different situation.
"It's quite difficult and quite hard, and ... mentally we are not right to be here."
After Spain's World Cup victory on August 20, disgraced president Luis Rubiales caused worldwide outrage by forcibly kissing midfielder Jenni Hermoso during the medal ceremony.
After three weeks of backlash, including a new strike by over 80 players, the president eventually resigned, while controversial coach Vilda was sacked.
Despite their departures, 39 players remained on strike, many of whom were selected to face Sweden and Switzerland in the Nations League by new coach Tome.
The players insisted they still did not want to play, leading to the late-night crisis talks with the government and RFEF on Tuesday, eventually leading the vast majority of the squad to accept the call-up.