Shericka Jackson believes she is "definitely" facing the 10 most important days of her life as the Jamaican bids to become only the fourth woman to achieve the 100/200 metres world championship double.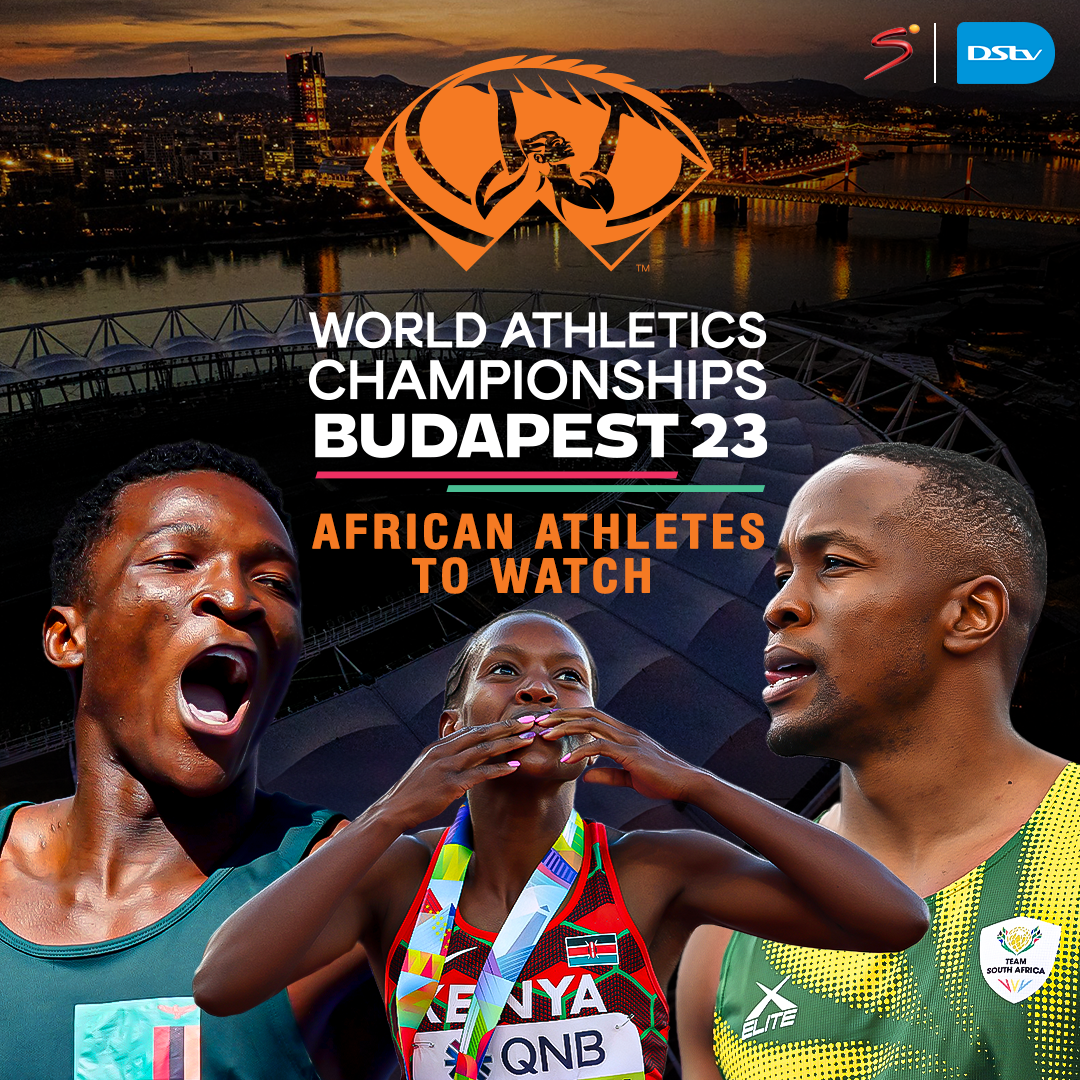 ---
Schedule | Results | TV Guide | Watch on DStv
---
The 29-year-old is in Budapest to defend her 200m crown but is a live chance to also take the 100 gold and become the first double winner since compatriot Shelly-Ann Fraser-Pryce in 2013.
Jackson has come late to the 100/200m party having started out in the 400m – which yielded three bronzes (2016 Olympics, 2015/2019 world champs) – but she has added to the Jamaicans' formidable female sprint armoury.
The only athlete to have won 100/200 and 400m world championship medals, she produced devastating displays in the Jamaican trials to show the best may be yet to come.
She gets her first run at these championships in the 100m heats on Sunday.
"Yes I definitely, I believe so," she said about the upcoming championships being the most important days of her life so far.
"I want to see what I am capable of.
"I am definitely in the best shape of my life."
She concedes that with the likes of Fraser-Pryce and American champion Sha'Carri Richardson the 100m field is "one of the greatest" and it is "good to have so many ladies running fast".
However, undaunted by that she struck an upbeat tone at the press conference of following Silka Gladisch (1987), Katrin Krabbe (1991) and Fraser-Pryce in becoming queen of the sprints.
"Once I put together what I have been doing in training then anything is possible," she said.
As for taking it to another level and breaking world records Jackson is phlegmatic, saying "it is at the back of my head but not at the front of it".
'STAY LOW KEY'
Jackson says she is in a good place mentally although she knows that there can be days when it is not the case.
"I am capable of anything," she said.
"Being happy makes me little more focused and I enjoy the sport a lot more.
"I am big on mental health, I am not afraid to say I struggled mentally a lot.
"I write on a daily basis how I feel and what are my triggers.
"If I am not OK then I try to correct that and have better training sessions and communicating better which keep me mentally happy.
"I write everything down, from feelings to numbers, to what I want to achieve. I have more emotional triggers like my head is hurting – I try to figure out why.
"I work out what the triggers are so that coming to the championships I will be OK and you will see me smiling and dancing."
Jackson says that just as her career has taken an upward curve so she feels she has progressed as a person too.
"Back in the day I was not approachable but now I am more in my zone," she said.
"I understand like I have a different personality that a lot of people never really saw.
"Now I am a little more relaxed and enjoying it. I am a little more approachable and that is just down to me surrounding with my friends.
"My happiness in my life is what is shaping me."
Jackson, however, says despite her now being regarded as one of the stars she keeps her head firmly below the clouds.
"I do not let the spotlight carry me away," she said.
"I like to be in my zone and I like to stay low key. I know what it feels like to be at the bottom and what it takes to be at the top."