Francesco Bagnaia will defend his MotoGP championship lead on home turf on Sunday after being given the all-clear to race at Misano Adriatico following a horror crash last weekend.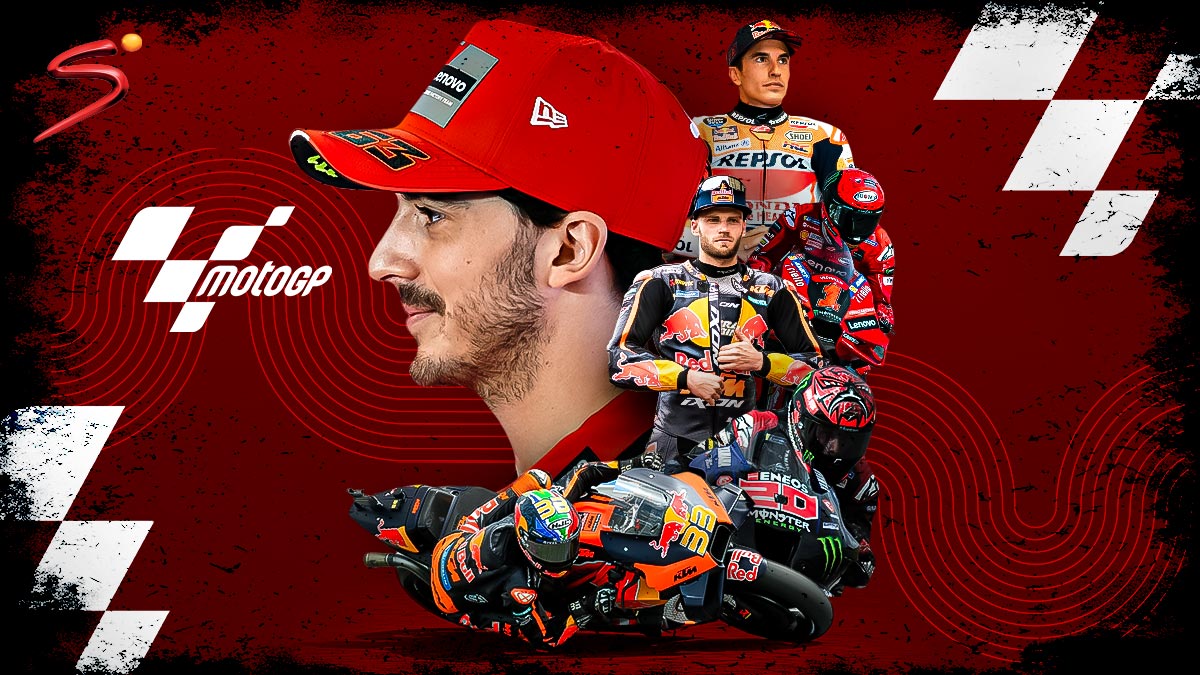 Ducati star Bagnaia was thrown violently from his bike on the second corner of the Catalunya Grand Prix and was then run over by Brad Binder as he lay prone on the track.
Such an awful accident looked certain to rule Bagnaia out of this weekend's San Marino and Rimini Riviera GP but remarkably the 26-year-old escaped without serious injury.
And on Thursday he received the all-clear by doctors to race on Sunday, giving cheer to the thousands of motorcycling fans travelling to the Adriatic coast to support their local hero.
"We're racing, we're here, so it wouldn't make any sense to just sit and watch would it," Bagnaia said on Ducati's social media channels.
Bagnaia leads the overall standings by 50 points from Pramac rider Jorge Martin and with 37 points up for grabs in the GP and Saturday's sprint he would have stayed top whether or not he had been declared fit to race.
Before flying off his bike at Montmelo he had finished in the top two of the previous five GPs, winning three, and looked heavy favourite to claim his second world title a year after claiming his first.
But Bagnaia is cautious about his chances of pulling off what would be a stunning sixth win from 12 GPs, admitting that he is not 100 per cent for the race.
"First of all I'm pleased and lucky to be here," Bagnaia told reporters.
"Monday was not an easy day, but we worked really hard with our crew and I'm very proud of the work we did... I tried to jump on the bike before and I feel OK.
"I have to see tomorrow (Friday) morning my feeling on the bike. It's one of my favourite race weekends, my home GP, and the power the home fans can give us is incredible. I train a lot here so it's a track I know perfectly, let's see."
MONTMELO 'DISASTER'
Bagnaia was however scathing about the Montmelo circuit, questioning whether it was safe enough to race on.
"The asphalt is a disaster, the grip is a disaster," added Bagnaia.
"It's the race with the biggest amount of crashes a year, corner five is like on ice."
Less fortunate at Montmelo was Bagnaia's teammate Enea Bastianini, who also fell and will miss the next two GPs in India and Japan with hand and foot injuries which required surgery.
Another Italian Marco Bezzecchi is racing in Misano despite also being hurt in the multi-bike pile up which preceded Bagnaia's terrible fall.
The 24-year-old is 71 points off the pace in third and hoping to overcome pain in his hands and gain ground on his championship-leading countryman.
"I had a lot of pain especially in my left hand and thumb. But with the adrenaline I was able to race," said Bezzecchi.
"The muscles in my hands are very hard and it's difficult for me to keep the handlebar very tight. But it's improving day by day.... I'm positive for tomorrow to be good on the track."
Former world champion Fabio Quartararo will be hoping for something good from an otherwise dreadful season at the track where he sealed his title in 2021.
The Yamaha man has only claimed one podium finish all season and his triumph two years ago, the first for a French rider, seems a long time ago.