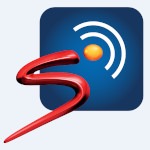 Welcome to SuperSport's podcast page, where we'll be bringing you some of South Africa's best minds in sport, talking about all the action you have and will experience on your world of champions, SuperSport.
In the car, on public transport or wherever takes your fancy, let these minds and voices give you the inside track into your favourite world - SPORT . . .
---

POST UP
---
HOCKEY - THE PODCAST
---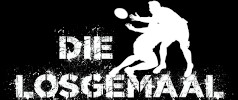 DIE LOSGEMAAL
The two hosts discuss the latest happenings on the local rugby scene, with a knowledgeable guest helping give the inside track. During the British and Irish Lions Tour Die Losgemaal will roll out a series specifically aimed at building up to each Lions' tour game as well as the three tests.
The likes of Kobus Wiese, Stefan Terblanche, Corné Krige, Pieter de Villiers and Heyneke Meyer have all been lined up to give listeners the inside take on what to expect from our special European visitors. A sports podcast that every Afrikaans-speaking rugby fan dare not miss!
---

THE FISMAZ SHOW
---
RAYDER GOLF
---
THE LONG AND SHORT OF IT

'The Long and Short of it' is a South African golf podcast that gives golf fans access to some of the biggest names in the sport. The brainchild of Hot919 radio presenters Simon Hill and Dylan Rogers, the show has already racked up an impressive list of guests, including six-time major champion Nick Faldo, SA's greatest golfer Gary Player, former US Ryder Cup captain Ben Crenshaw and renowned agent Chubby Chandler. Well-known golf personality Dale Hayes bolsters the line-up, bringing his extensive knowledge of the game to most of the episodes.
---
DOT BALL

Featuring experienced cricket journalist Ken Borland and internationally renowned statistician Andrew Samson, who are joined by former international cricketers Jon Kent and Paul Harris, and other guests. They discuss the latest news in South African cricket, while also delving into the global game.
---
UNCLIPPED
Offering unique insights into SA's top cycling team, Team Qhubeka NextHash.
---
INSIDE THE GAME
---

FALLING IN SPORT
Falling in love, one sport at a time. A podcast about rediscovering the love of sport through storytelling, memories and engaging conversations with people in sport and reflections from fans who love sport.
---
SA RUGBY PODCAST

Bringing you the latest from the world of rugby in South Africa - straight from HQ. News, interviews and more from the Springboks, Junior Boks, Blitzboks, our two national women's teams and local competitions..
---