In a series of exclusive features for SuperSport.com, Grant Shub speaks to Comrades Marathon legend Bruce Fordyce about the highs and lows of his experiences of the race and what we can expect from the 96th edition on 11 June.
---
According to nine-time Comrades Marathon winner Bruce Fordyce, the value of altitude training cannot be understated for professional runners. Nick Bester's Nedbank club runners spent time training in Lesotho in preparation for the 87.7km ultramarathon, women's race favourite Gerda Steyn called the Swiss Alps home for the past six weeks and defending men's champion, Tete Dijana, has made Mpumalanga his training base.
High altitude training has the notable benefit of increasing a runner's aerobic capacity, lactic acid tolerance and oxygen distribution to the muscles. Fordyce is of the view that you have to train at altitude in order to stand a chance of winning the famous marathon.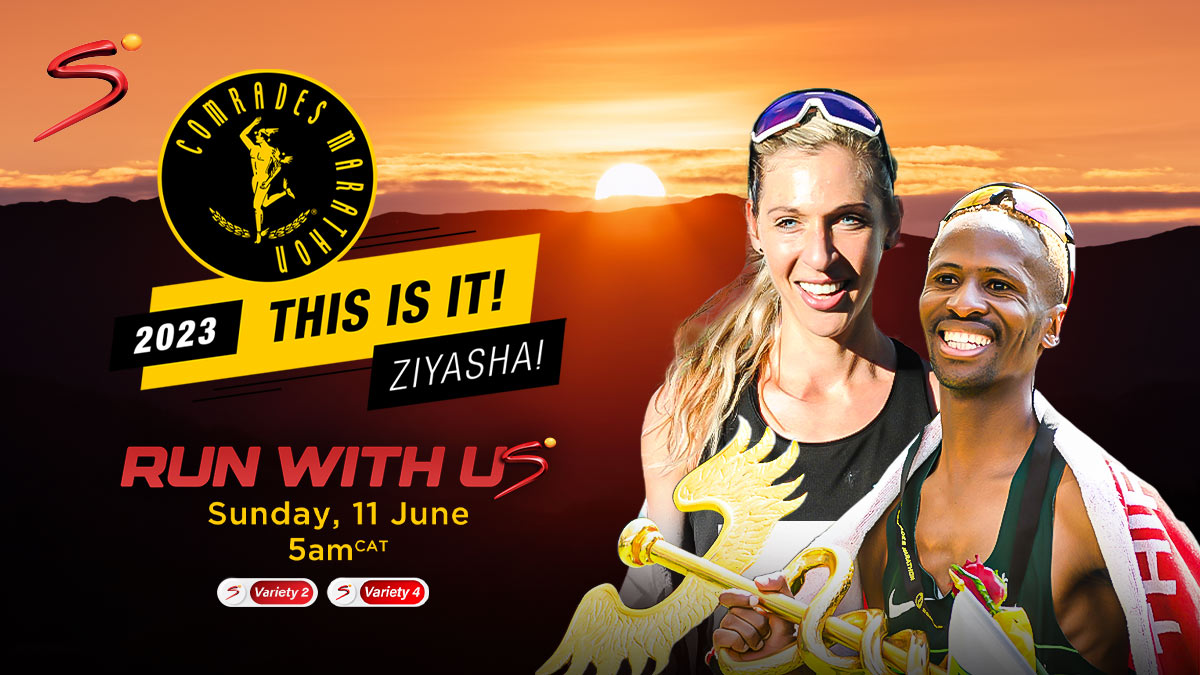 ---
COMRADES MARATHON BROADCAST DETAILS
Sunday, 11 June 2023
Main Feed
5am-6pm | GOtv Select 2, Maximo 360, Variety 4
5am-12pm | SuperSport Liyu
Women's Race
5am-12pm | Variety 2
Finish Line
12pm-6pm | OTT2
---
NEXT TO NO CHANCE OF WINNING IF NOT TRAINING AT ALTITUDE
"If you train in Cape Town or Durban you essentially have no chance of winning the Comrades Marathon against someone who has trained at high altitude," Fordyce tells SuperSport.com, having attended a Comrades send-off party at the Secunda Marathon Club. "You could stay and train at low altitude," the Parkrun Southern Africa president quips, "but then you would have to call up Lance Armstrong and find out how he did it."
Fordyce was based in Johannesburg over his professional running career and the high altitude proved a fertile playground for him. He says that during his running career he never left the City of Gold because it was the perfect training environment and met all his demands. Looking back on his illustrious career, Fordyce recounts: "There were three venues that I ran to and from in those early days. One was the Men's Hall of Residence at Wits University, the second was my parents' house in Bryanston and the third my girlfriend's house in Northcliff." Fordyce says that there was one constant throughout. "All of the venues were situated in Johanessburg's beneficial high altitude and hills surrounded all three… I could not have selected a better training environment."
HIGH ALTITUDE TRAINING BOOSTS RED BLOOD CELL COUNT
Training at high altitude is known to increase an athlete's red blood cell count and Fordyce says that it's a legal way of boosting your chances of Comrades success. "The top runners train at altitude because they get a 13 per cent higher red blood cell count," says Fordyce. "In order to be in contention to win the race you have to train at altitude and, as a top runner, you cannot afford to give your opposition a 13 per cent advantage."
In recent years of the men's race, African runners have dominated the podium places. Dijana won the 2022 Comrades Marathon in a time of five hours, 30 minutes and 38 seconds, with Edward Mothibi and Dan Matshailwe in second and third place respectively. In fact, last year the top 10 male runners were all of colour, which was in stark contrast to when Fordyce ran in and won the race in the 1980s and the early '90s.
"Interestingly enough the genetic makeup of Comrades winners was predominantly Caucasian-Scottish," notes Fordyce, who wore a black armband in the 1981 race to show his displeasure for the oppressive regime at the time. "In the 1960s, '70, '80s and '90s there were a whole lot of winners of the race who were of northern-Caucasian origin and were genetically designed to run Comrades. The likes of Alan Robb, Tommy Malone, John McBrearty and myself of Scottish descent, are names that come to mind."
DIJANA CAN SECURE HIS FUTURE AS BACK-TO-BACK CHAMP
However, ever since black runners have been allowed to compete, they have also shown a genetic predisposition to excel at Comrades. Hailing from impoverished backgrounds and overcoming adversity seems to have further fueled their fire. Dijana, who claimed Comrades at only the second time of asking, has worked as a fulltime security guard to provide for his two daughters. "For Tete to overcome adversity and win last year's race was a wonderful story and he could win again this year," Fordyce says.
Robert Mtshali was the first unofficial black runner to compete in the 1935 Comrades Marathon but it was only in 1975 that Comrades was open to all runners irrespective of race or gender. That year, Vincent Rakabaele became the first black runner to officially claim a Comrades Marathon medal and finished in a time of six hours and 27 minutes.
TSHABALALA A HISTORY-MAKER AS FIRST BLACK WINNER
Samuel Tshabalala made history in 1989 when he became the first black Comrades winner. He won the race ahead of Willie Mtolo and ended Fordyce's eight-year dominance of the ultramarathon – a feat he achieved between 1981 and 1988. When Fordyce won the race in 1985 and 1987, with identical finishing times of 5:37:01, he says that Hoseah Tjale drove him to the ultimate fluke. Tjale, instantly recognisable because of his bucket hat, carried the torch of hope for black South Africans in the '80s.
After eight consecutive Comrades Marathon victories, Fordyce flipped the script as he never even entered the 1989 event. Earlier that year, he competed in and set an SA and world record at the World 100km Championship which was staged in Stellenbosch.
"As South Africans, we always said that we were the best ultra-runners in the world," recalls Fordyce, who returned to run and win Comrades in 1990, "but the overseas runners hit back and said: 'But you've never run 100km and you've got this funny race that's around 90km.' So we staged the World Championship that February and the best male runners from around the world came. As South Africans, we dominated the meet but I never ran Comrades that year because I knew that I would never recover in time."
---
BRUCE FORDYCE INSIGHTS...
- Talent trumps shoes and supplements
- You've got to be pretty dumb to try and cheat