In a series of exclusive features for SuperSport.com, GRANT SHUB speaks to Comrades Marathon legend Bruce Fordyce about the highs and lows of his experiences of the race and what we can expect from the 96th edition on 11 June.
---
Bruce Fordyce, who won the Comrades Marathon a record nine times from 1981 to 1990, says that with under two weeks to go before the race, nothing more can be done to prepare for what he readily describes as easily the toughest human race in the world.
When Fordyce competed in his maiden Comrades Marathon in 1977, he was a blond long-haired student from Wits University with a penchant for eating slaptjips and drinking coffee and alcohol. He ran a time of 6:45:00 in his first Comrades and was delighted with a 43rd-place finish, having only begun to train in earnest from June 1976.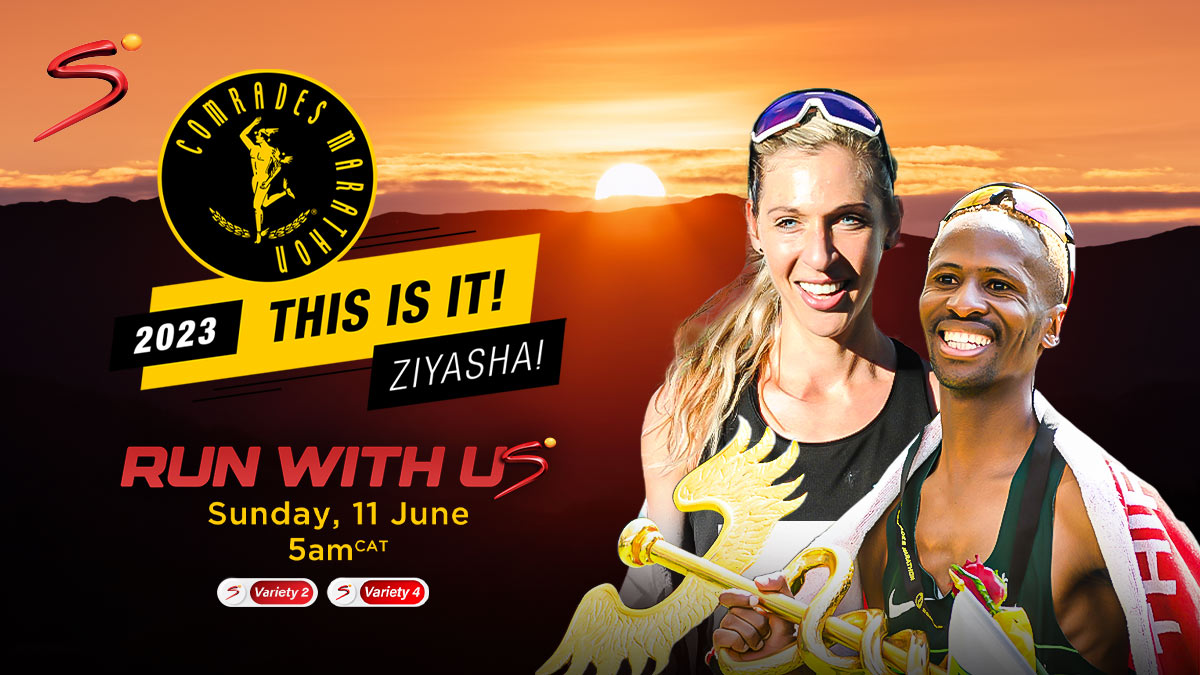 ---
COMRADES MARATHON BROADCAST DETAILS
Sunday, 11 June 2023
Main Feed
5am-6pm | GOtv Select 2, Maximo 360, Variety 4
5am-12pm | SuperSport Liyu
Women's Race
5am-12pm | Variety 2
Finish Line
12pm-6pm | OTT2
---
COMRADES MARATHON A MELTING POT OF COUNTRIES
"There is still no race like it and running that 'monster' is a unique challenge," Fordyce tells SuperSport.com. "As an archeology student, I love the history of the race and the tradition of the green race numbers." Green numbers are awarded to runners in perpetuity once they have completed 10 Comrades and it is one of the unique traditions that accompany a race which this year welcomes 2354 foreign runners from 84 nations.
Fordyce, who won the race eight consecutive times and is widely regarded as the greatest Comrades runner of all time, says that the elite athletes will be tapering now and significantly reducing their training loads as the start gun at Pietermaritzburg City Hall comes into focus. This year, the Down Run will see runners heading from Pietermaritzburg to Durban, with the route alternating with the Up Run on a regular basis. Of Fordyce's nine Comrades wins, six were done when partaking in the Up Run.
INCREASING LOAD BIGGEST MISTAKE RUNNERS MAKE
Fordyce reveals that he came up with a formula to win the famous race and would only tweak it slightly as he saw fit. He says that the biggest mistakes modern runners make is to increase their running load after having a strong previous Comrades performance.
"The problem with many runners is that they have a good run and then double their mileage for the next year," says Fordyce, who wrote a book titled: Winger Messenger in which he shares his daily diary entries from June 1976 to May 1977 and offers advice on how to tackle Comrades as a novice runner. "They train even harder and yet remain puzzled as to why they couldn't run as good a race. They had worked out how to do it but then changed the training which was the primary flaw — I never changed my plan."
Another change, albeit for the better, has come in the form of running shoes, with carbon-fiber technology having been introduced. The express aim of said technology is to improve energy return on the run. When Fordyce competed in his first Comrades Marathon, he wore Tiger Montreal's which he says were regarded as state-of-the-art shoes back in his heyday. He later wore Onitsuka Tiger, which are now known as Asics, and Bostons to allow for his narrow feet but he says that shoes aren't an exact science.
In terms of running shoes, back in the early days, Fordyce had to buy his own but after his third-place finish in the 1979 Comrades, he says he only had to pay cost price. And when he claimed Comrades two years later, he received five free pairs of shoes a year.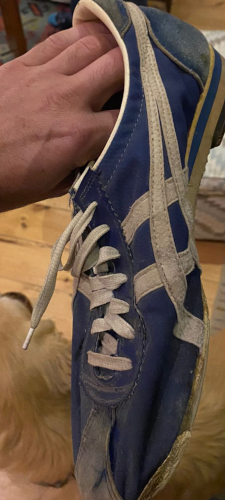 KIPCHOGE COULD STILL SET RECORDS IN SIMPLE SHOES
"You can have the best shoes and of course the latest technology helps," says the man who won the Comrades Marathon eight consecutive times and competed in no less than 30 Comrades "but my view is that somebody like Eliud Kipchoge, and the other top Kenyan runners for that matter, could compete in ultra-marathons wearing fairly simple running shoes and still set world records because that's how good they are as runners."
Another way modern athletes are looking to aid their performance and recovery is by taking supplements. Fordyce says that he knows nothing about all the potions out there and isn't sure as to whether they have a material effect on performance and recovery.
CARBO-LOADING PRE-COMRADES IS A WINNING RECIPE
"I did carbohydrate-load before the Comrades Marathon but otherwise I ate normally in those days," says Fordyce, who launched the Parkrun concept in Southern Africa in 2011 after Parkrun founder, Paul Sinton-Hewitt, asked Fordyce to pilot the project in SA.
"Back then the only supplement we took was a bit of iron. To athletes now taking supplements I'd say: Good luck to them and I hope it works. Truth be told, I didn't do my first Comrades for health and fitness reasons, I just wanted to run Comrades because it was such a famous race. I wanted to get a medal and wasn't really interested in health and fitness because I was a student at the time and everything we did was unhealthy."
---
MORE FROM BRUCE...
- You've got to be pretty dumb to try and cheat
- High altitude essential for Comrades success
- Why Caster Semenya wouldn't cut it at Comrades