The Warriors were crowned inaugural champions of the DStv Compact Cup following a 2-1 win over Coastal United at FNB Stadium on Saturday.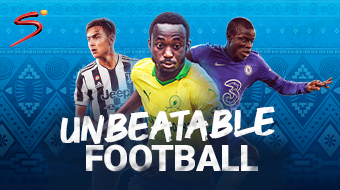 * Get DStv or Showmax Pro to watch all the action live.
The innovative competition from the Premier Soccer League (PSL) and partners MultiChoice put the fans in control -- allowing them to select players, before voting for substitutions on matchday.
It took just 48 seconds and Coastal United were on the scoresheet through Ashley Du Preez, with Mpho Makola providing the assist. It was his second goal in the DStv Compact Cup following another early strike he contributed in the semifinals. 
Five minutes into the match and the fans were treated to another great goal. Coastal United defender Athenkosi Mcaba slipped as he tried to reach a pass from a fellow defender. The ball fell kindly into the path of Ruzaigh Gamildien, who made no mistake as he whipped the ball beyond the goalkeeper's reach. 
The appetite for goals was certainly present and fans would have been forgiven for expecting a flood of goals. But that was not to be.
Khune, who has been outstanding throughout the Compact Cup, was called into action to deny Makola from a free-kick before halftime. The match went into the break deadlocked at 1-1. 
Gamildien grabbed his second of the game eight minutes from time, with Ebrahim Seedat providing the pass. 
The competition – themed "The viewer's choice" – afforded fans an opportunity to watch matches live at the stadium, all be it a maximum of 2 000 fans due to health restrictions. 
There was also an opportunity for one fortunate DStv viewer to walk away with a cool R1 million (R500 000 for non-subscribers). All they had to do was get involved in voting for participating players before continuing to vote throughout the matches for player substitutions. 
This competition also afforded players who are not regulars at their clubs an opportunity to show what they have to offer. Diski Challenge players also had an opportunity to shine and a few of them did really well.